What's Next?
A collaboration between Sheridan, Wyoming schools and the broader community for student success
Graduation isn't just an event, a day, a photo opp. It's the result of years of education, effort and involvement.
And it's about what comes next.
That's different for every student. The workforce. Trade school. College. The military. Pursuing a dream.
Graduation is the starting point for each student's personal Next Level. That's why local educators, parents, organizations and Sheridan, Wyoming, community members have joined together with the goal of ensuring graduation for all local youth.
Next Level is the connector for students and families seeking resources and programs that make graduation and reaching the Next Level possible. We want all students to move "up and to the left."
Dropping out…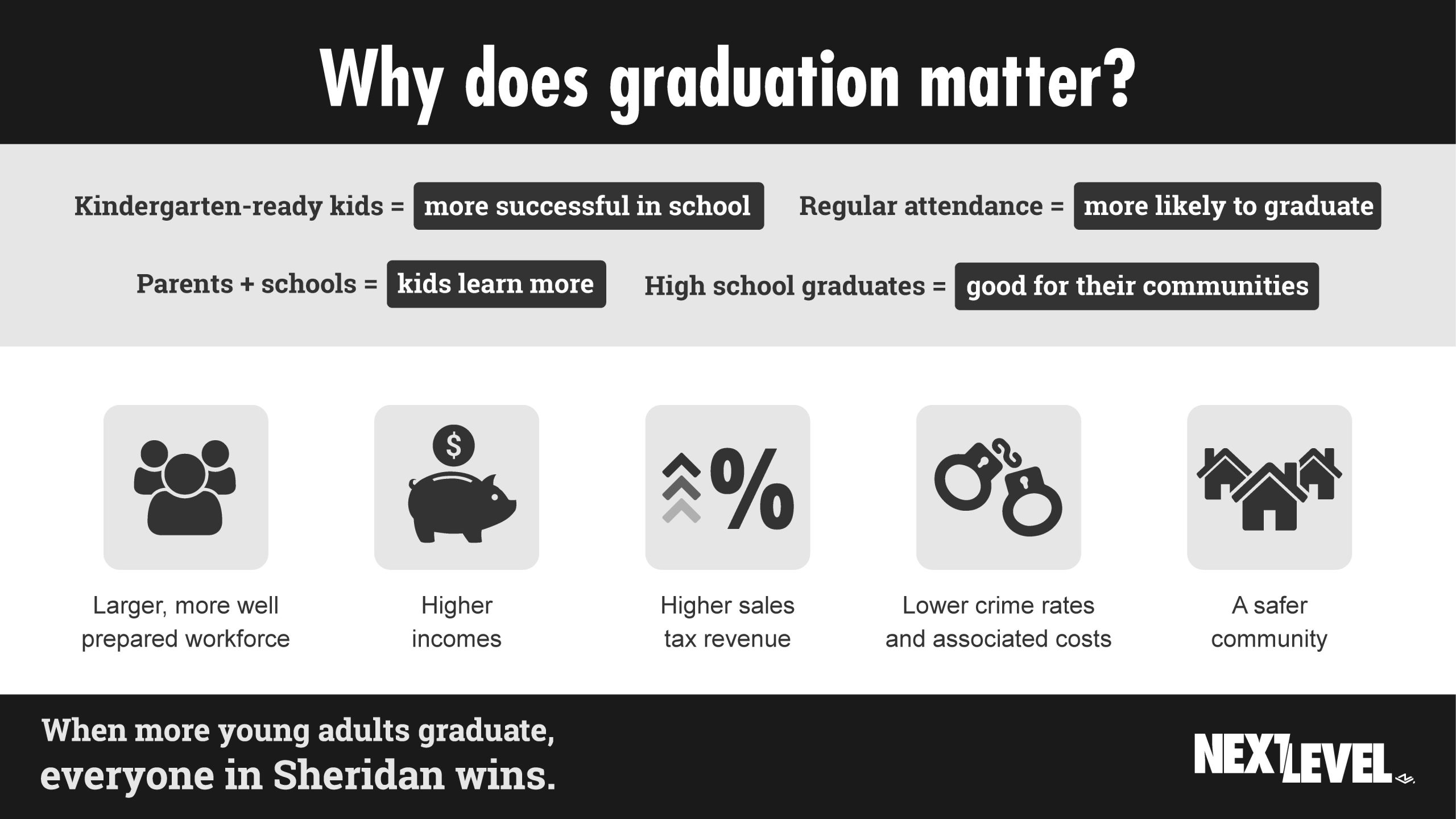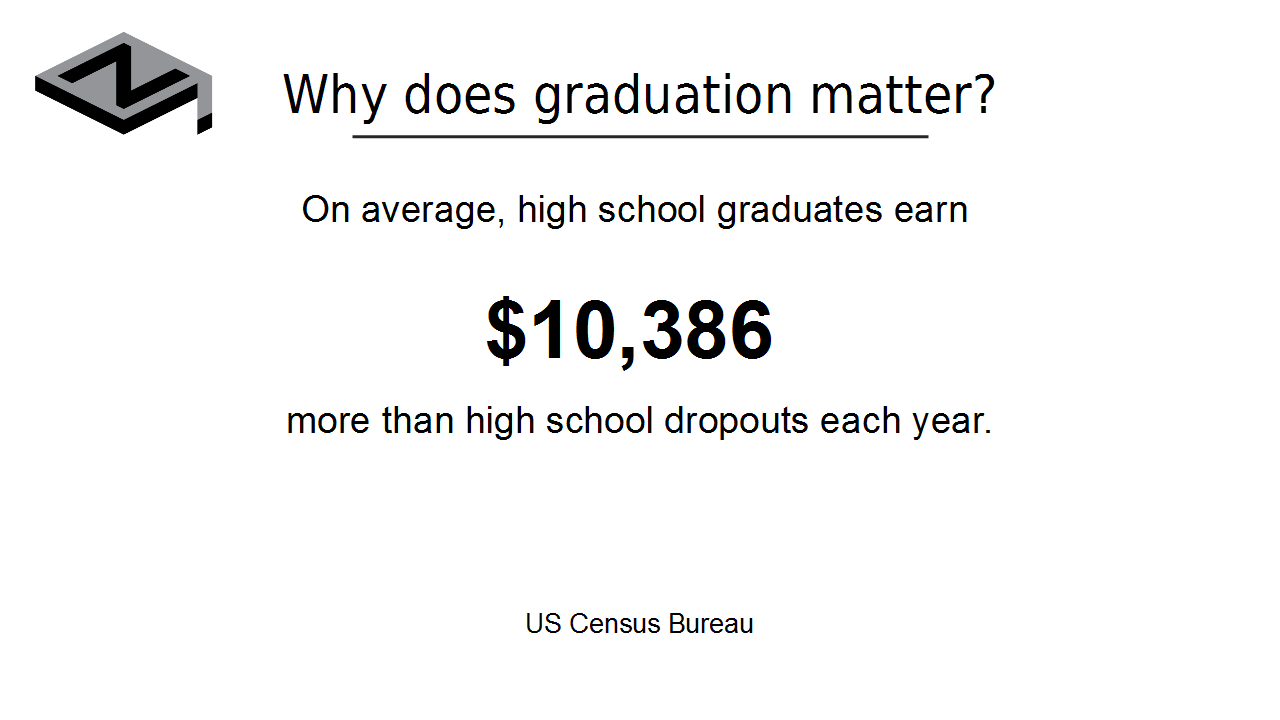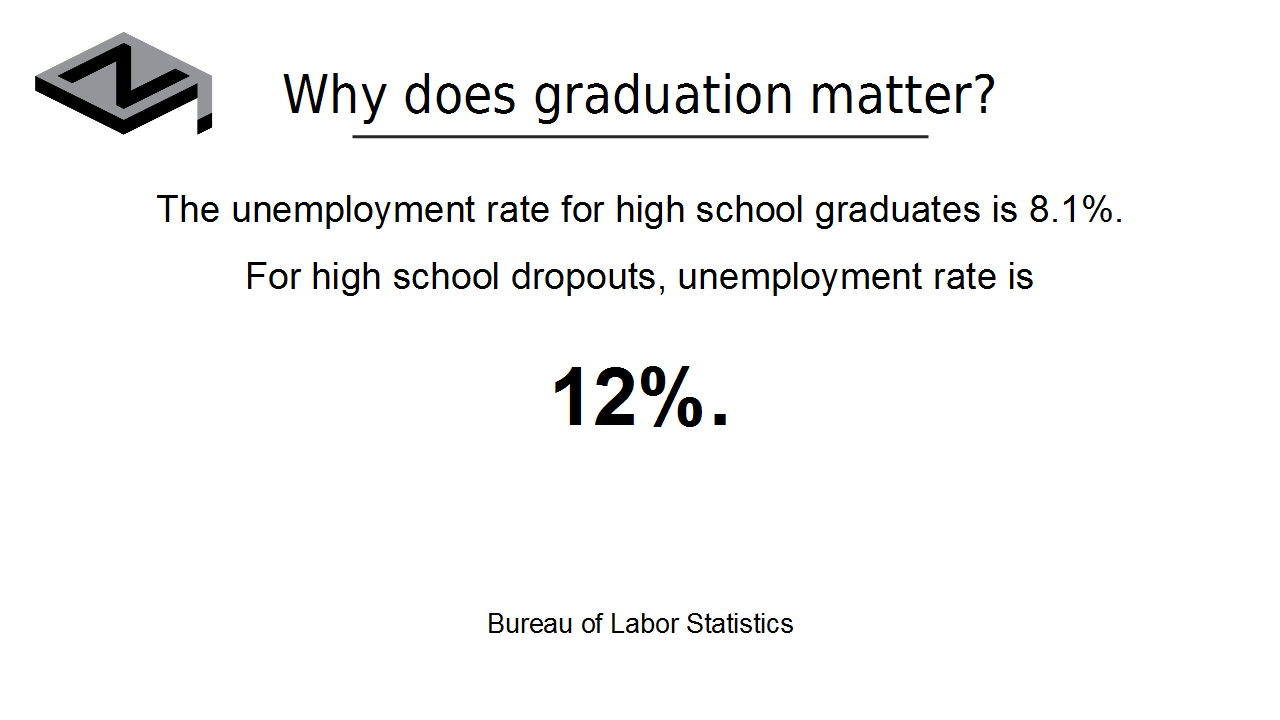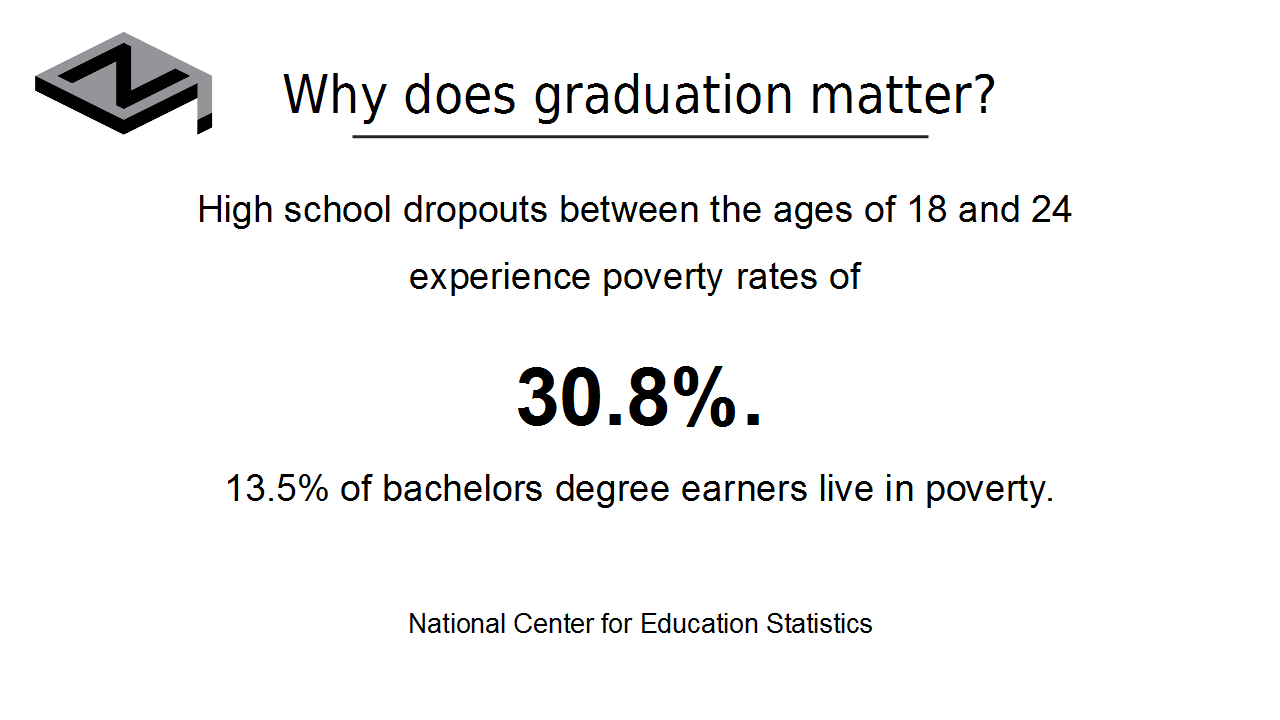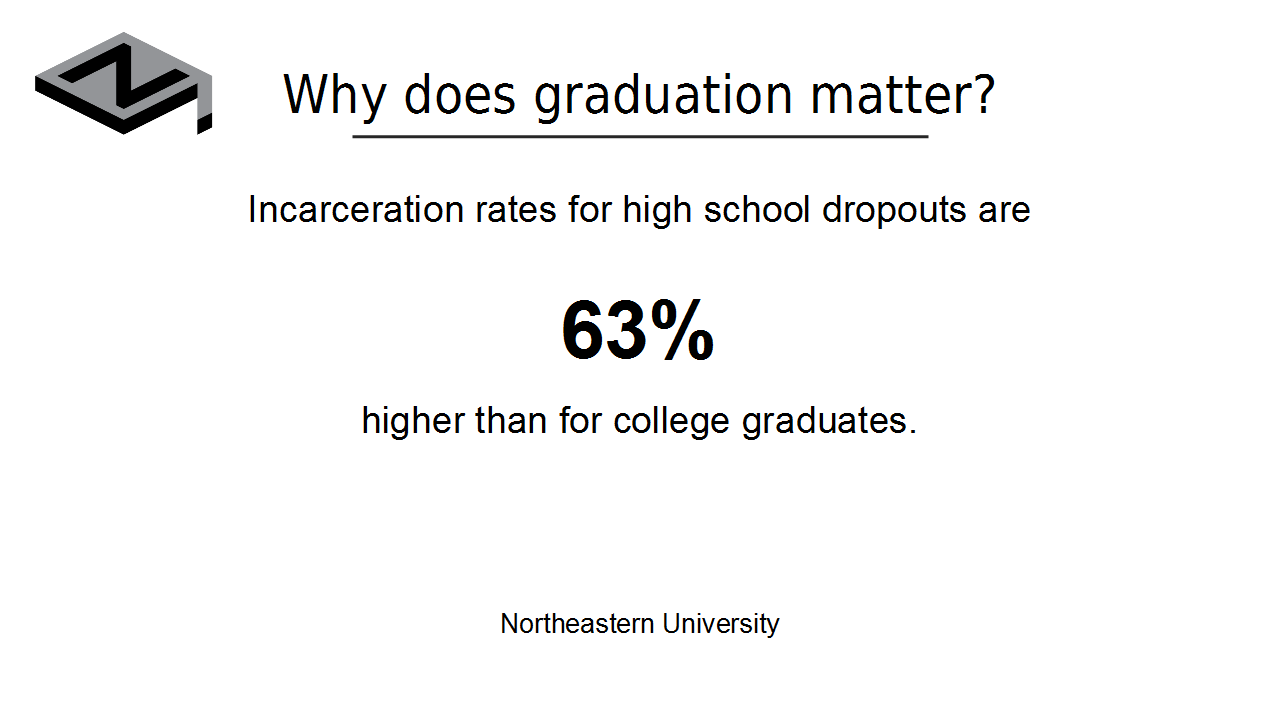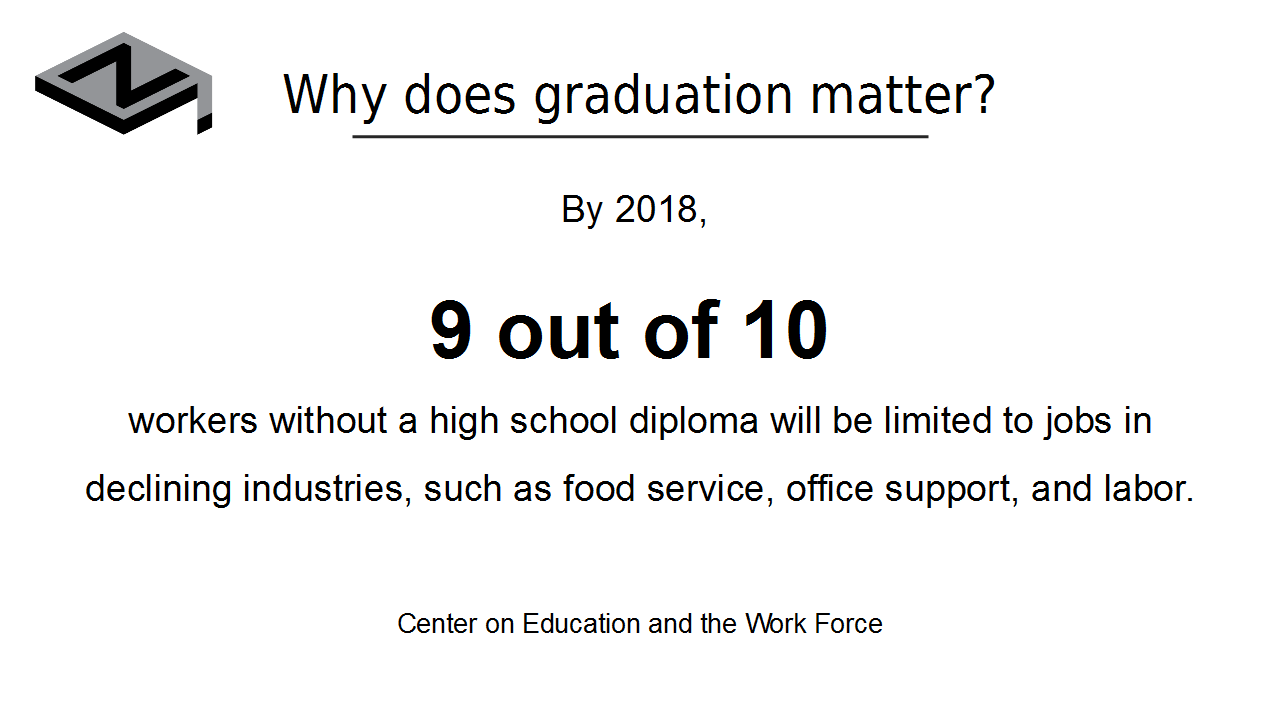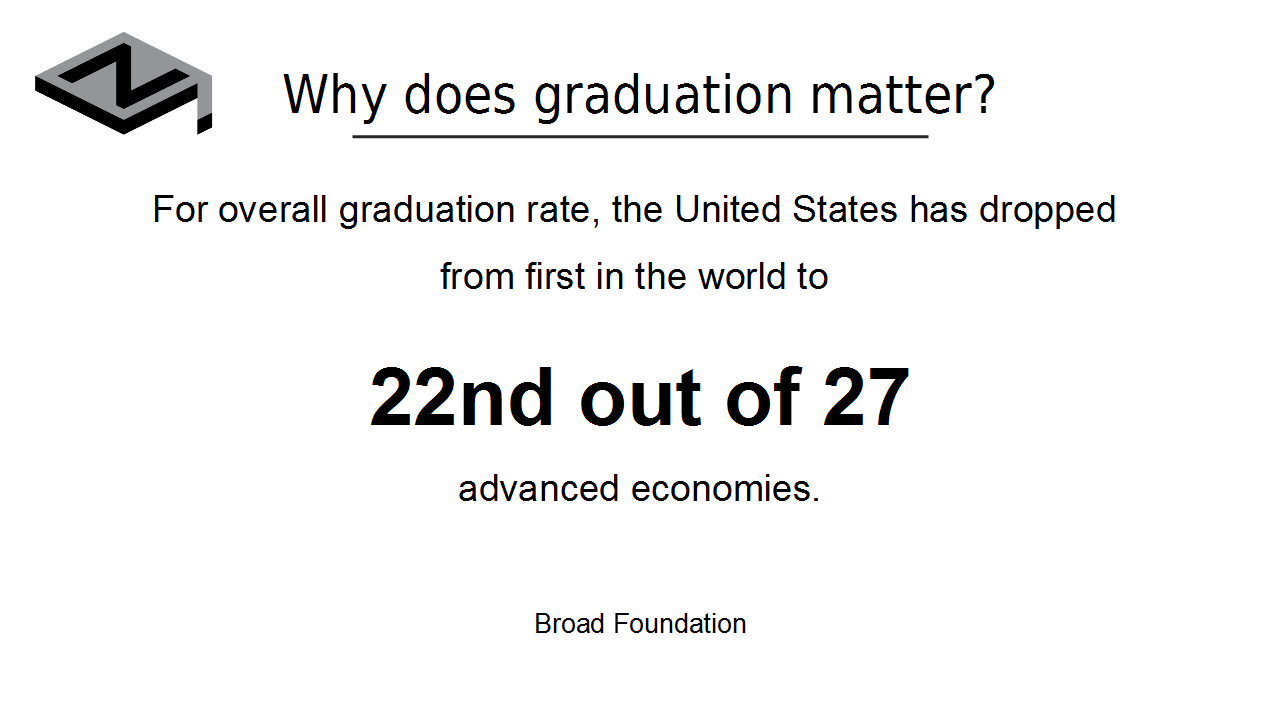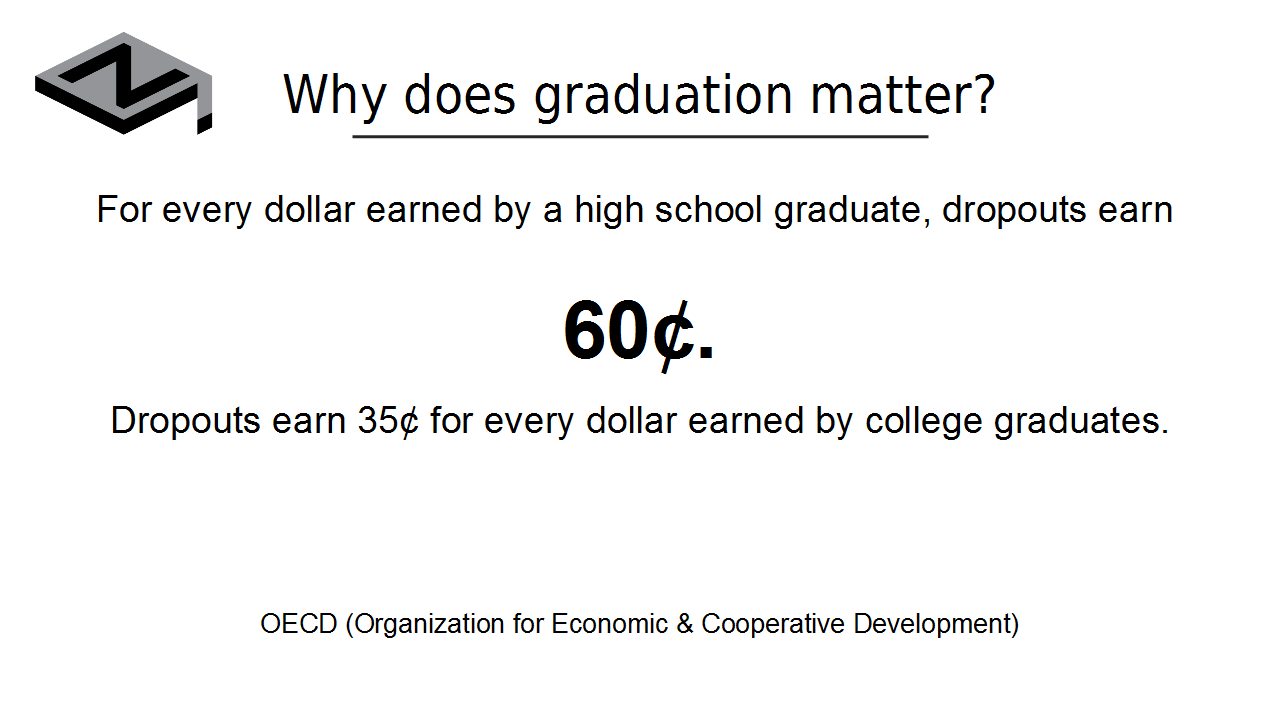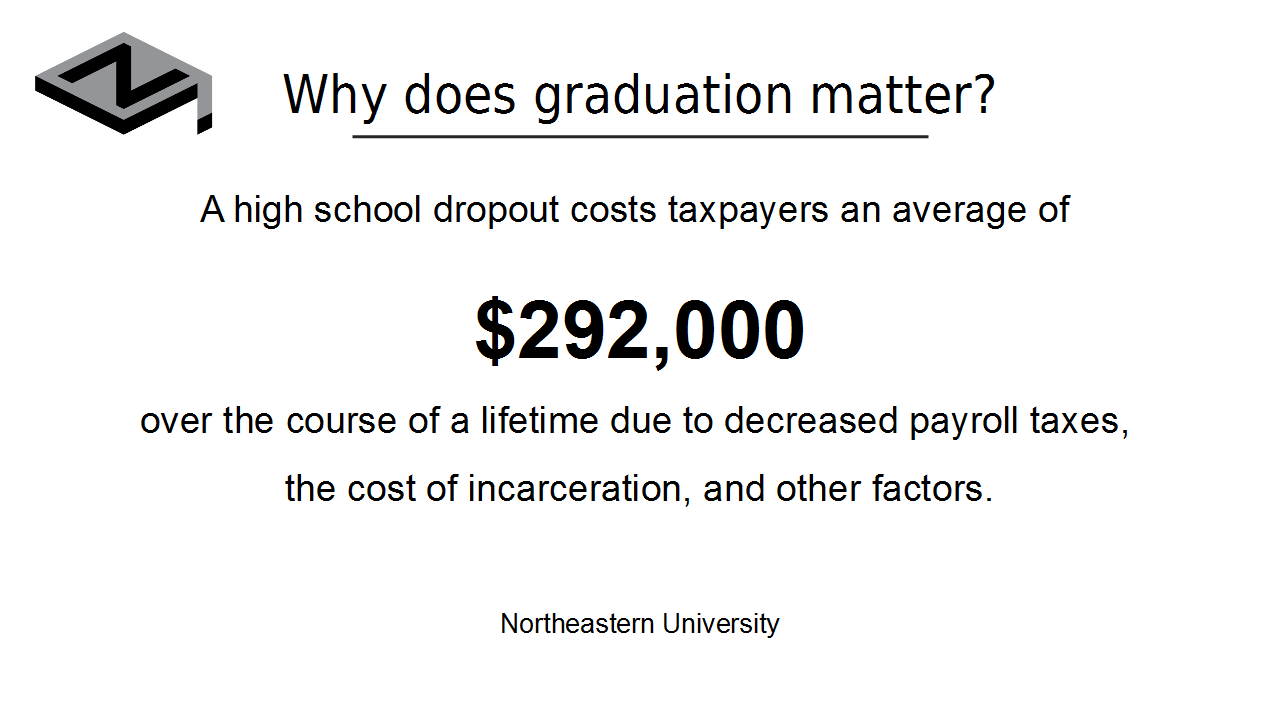 Everyone has that Next Level they want to reach. And sometimes your personal Next Level might seem like it has nothing to do with school. But graduation truly is the first step toward reaching your Next Level — whether it's college, the road less traveled, a nontraditional career or even something you can't quite define.

Programs
Next Level is a connector.
Next Level links students and families to resources to help them graduate. These programs identify and meet students' varied social, emotional, and academic needs.
Early Childhood Liaison
Next Level, in collaboration with Sheridan College, hosts an Early Childhood Liaison that focuses on improving kindergarten readiness across our community. Based largely on a proven model from Hot Springs County, Wyoming, our Early Childhood Liaison works with childcare providers and families to offer support, training, and information focused on kindergarten readiness. The liaison offers classes for parents of young children along with direct modeling of how to prepare children for kindergarten at home.
Parent Liaison Program
Modeled on the successful Thrive program in Bozeman, Montana, the Parent Liaison program builds a link between home and school. Parent Liaisons are professionals who facilitate parenting classes, connect parents to community resources and support parent and teacher collaboration. Parent Liaisons partner with parents and schools to set children up for success. In collaboration with SCSD2, this program is funded in part by Homer A. & Mildred S. Scott Foundation, Kibbee Foundation for Children, and B.F. & Rose H. Perkins Foundation.
Parent Liaisons provide guidance on topics including:
Do you have a question about school and don't know whom to ask?
Wondering about activities or resources in town?
New to town or starting at a new school?
Concerned about your child's academics, social or other school issues?
Need someone to talk to about parenting?
Want to know what is normal behavior for your child's stage of development?
Interested in taking a parenting class?
If you would like a Parent Liaison to contact you, please contact your child's school or visit the Compass Center for Families website.

The Parent Liaison Program is funded by the Scott Foundation, Kibbee Foundation for Children, and the Perkins Foundation
Graduation Coaches
Our Graduation Coaches support students with the direct goal of earning a diploma. If a student struggles with organization, grades, attendance, behavior, family, or social situations, our Graduation Coaches are right there to listen, lend a hand, and help remove obstacles. Available to help all students and parents at both of our high school campuses, the Graduation Coaches offer support in the following areas, among others:
School work
Organization
Options for the future
Conflict resolution, at home and school
Housing
Motivation
Contact Sheridan High School or John C. Schiffer Collaborative School to get in touch with your Graduation Coach.
Next Level Internship
The Next Level Internship program at Sheridan High School and John C. Schiffer Collaborative School provides senior students an opportunity to earn school credit while exploring their career interests. Students are placed with businesses and industries that match their interests, aptitudes, coursework and future goals. Once the student is placed at an approved training station, a mentor works with the student and the Next Level Internship Coordinator to help the student gain knowledge, information and training experiences which will contribute to the student's future success. Students have served internships in the areas of welding, business, automotive repair, nursing, teaching, veterinary, cosmetology, and many more.
Success Academy & Credit Recovery
When high school students fail classes, they lose credits necessary to graduate. Statistically, course failure greatly increases the likelihood of a student dropping out. The Success Academy at Sheridan High School centers on an immediate response for recovering credit in the core areas after a student fails a class. Once a student fails a class, he/she can be placed in the Success Academy the following semester. During this period, the teacher identifies the standards that the student needs to master in order to pass the class and, more importantly, learn the essential objectives for that class. Recovering credit earlier than in traditional programs, and learning material that is required for success in future classes provides the student with a much improved opportunity to stay on track for graduation.
John C. Schiffer Collaborative High School
John C. Schiffer offers an innovative, student-centered approach to education. The school also offers students unique opportunities to complete college level programs while still in high school. Our hope is that offering an innovative high school experience will help more students earn diplomas in the Sheridan area and beyond. To learn more about John C. Schiffer Collaborative High School, visit their website.
Why It Matters…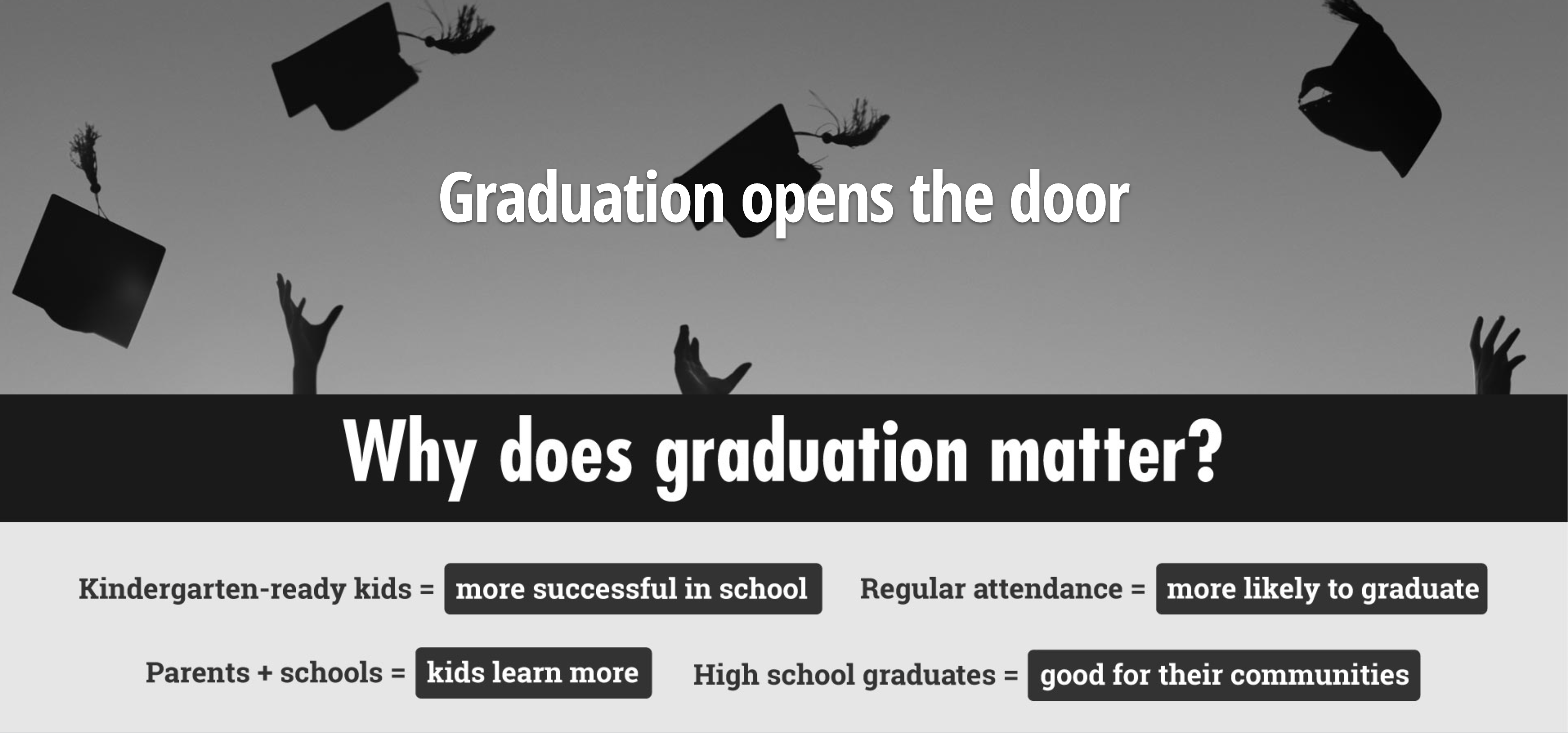 Why does graduation matter? It's pretty simple.
Graduation is the first step toward each student's personal Next Level, whatever that might be.
And no matter what a student's post-high school plan might be, graduating offers lifelong benefits.
Consider this, students who graduate:
Earn an average of an extra $7,840 annually compared to high school dropouts.*
Are less likely to be unemployed than those who quit school. **
Extensive research proves that a high school education and diploma have profound positive impacts on each graduate's future, generating greater financial stability, improved job opportunities, and higher quality of life. Community impacts are also far-reaching, with high school graduates reducing crime rates, establishing a more productive workforce, and improving the local economic outlook.
* U.S. Department of Education 2011 statistic.
** Department of Labor's Bureau of Labor statistic
Partners
Next Level is proud to bring together a diverse and dynamic mix of groups, organizations, businesses and community members who share the goal of ensuring high school graduation and achievement of the Next Level for each student.
To find out how to get involved, contact us today.
The Next Level Founding Partners
Sheridan County School District No. 2
Sheridan College
Child Advocacy Services of the Big Horns
Sheridan County Public Health
Sheridan YMCA
Child Development Center
Big Brothers Big Sisters
The Food Group
City of Sheridan
Sheridan County Justice Office
Sensational Kids
First Light Children's Center
Northeast Wyoming Pediatrics
Center for a Vital Community
Poverty Circles
Volunteers of America
Department of Family Services
The Next Level Founding Sponsors
Home A. & Mildred Scott Foundation
Kibbee Foundation for Children
B.F. & Rose H. Perkins Foundation
John P. Ellbogen Foundation
Flood Marketing
Sheridan Dairy Queen
Let'Er Buck Carwash
Kennon
State Farm Ann Gardner
Holly Seed
McDonald's

Get Involved
Would you like to get involved with Next Level to ensure better futures for Sheridan's youth, as well as a healthier community? Here are three ways to lend a hand.
Volunteer
– To help support Next Level as a volunteer with one of our programs or areas of work, contact us to volunteer.
Donate
– If you would like to support Next Level through a tax-deductible donation, become a Corporate Sponsor.
Become a Corporate Sponsor
– If your business would like to become a corporate sponsor, contact us today.
Contact